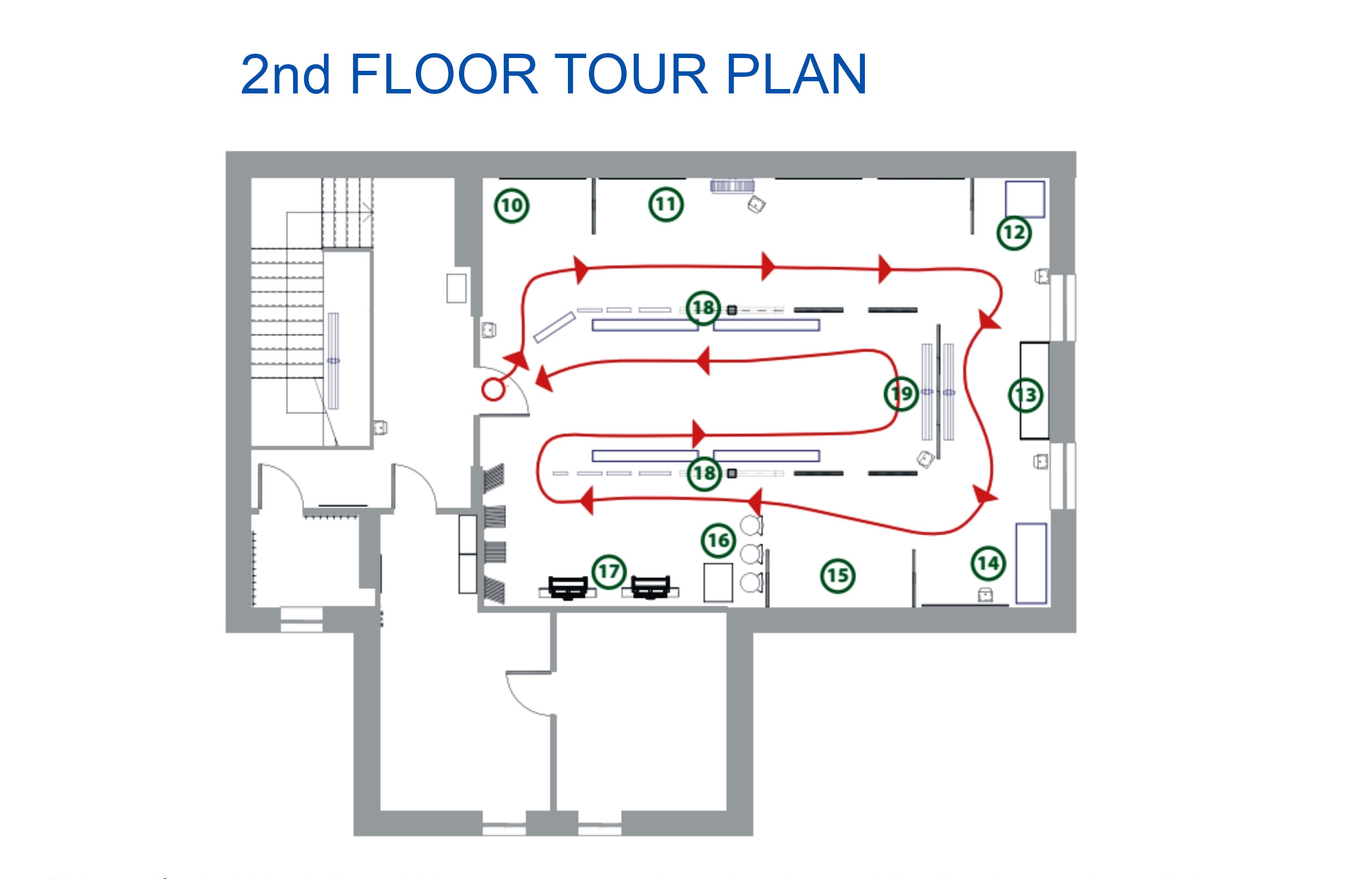 The second floor is mainly a technical zone, wooden casting patterns can be found here, and large-scale photographs show picturesque spots along the Canal.
Second floor zones include:
10. The Całuny incline
This incline is distinctive for its turbine drive, therefore it received its special area.
11. Jelenie, Oleśnica, Kąty, Buczyniec inclines
An array of posters shows the principles of operation of each element of an incline, as well as a pulling mechanism model
Once familiar with the models, you can visit the machinery room with ease
12. Support rollers
Features and purpose of various rollers and wheels
13. Double track system
Location and purpose of the double track system in the underwater part of an inclined
14. Water wheel
Elements producing force to drive the machine; water box and water wheel
15. Around the Elblag Canal – yesterday and today
Old inns and havens which survived on the photographs only, as well as today's travelers' facilities
16. Guest book
Visitors are encouraged to sign the guest book and share their thoughts
17. Children's space
The little ones can put their talents to good use and draw on the easels. All the artwork is displayed in the album in the room. If the paper is not enough, you can express yourself artistically directly on the wall.
18. Partition
Partition that guides you along the exhibition is showing the beauty of the Elblag Canal landscape
19. Large-scale wheel models
In the special exhibition we present the largest of the drive wheels.

Upon the staircase wall you can find a short history of the Elblag Canal